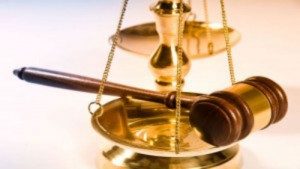 The Social Security Administration has many benefits available for those who wish to apply for disability benefits. The best people to turn to when it comes to turning in your SSDI benefits application is from the Social Security Administration themselves. Since this is their application, they know everything there is to know about it.
Benefits Eligibility Screening Tool
http://ssabest.benefits.gov/
Your first stop is the Social Security Administration's Disability Planner. They will take you to the Benefits Eligibility Screening Tool. Using this tool, you have the ability to discover which benefits you eligible for, and which benefits you are not eligible for. Be warned – the benefits eligibility screening tool is not a tool that helps you apply for benefits. It is a tool to help you discover what you are eligible for. Also – it is not for Medicaid, Medicare or any other government benefits program. The tool only screens you for benefits programs that are offered by the Social Security Administration.
Disability Planner
https://www.ssa.gov/planners/disability/dapply.html
The Disability Planner has two main parts of the Web page. It has information you need to apply and what you can do if your application has been denied. This important page tells you exactly what information you need to gather about yourself, your family members, your living situation and anything else that is important.
Disability Starter Kits
https://www.ssa.gov/disability/disability_starter_kits.htm
The Disability Planner Web page has a link to the Disability Starter Kits page. The starter kit provides information about what documents you need to have handy to prepare for your interview or online application. Each one includes a fact sheet with some of the most commonly asked questions about applying for disabilities, a checklist of the documents that your interviewer will request, and a work sheet to help you organize and gather the information you need. There is an adult starter kit and a child starter kit.
Disability Benefits
https://www.ssa.gov/disabilityssi/
This page helps you apply for disability, return to a saved application, check your application status, and appeal their recent medical decision about you and your case. Furthermore, it has information about applying for disability benefits for children. There are several PDF documents attached to this page that will help answer some your questions such as online services, what you need to report to them, working while receiving benefits, and more.
Disability Determination Process
https://www.ssa.gov/disability/disability.html
This Web page has information on how to apply, when to apply, and several documents that will help you apply. This includes an important document called Disability Evaluation Under Social Security which is also known as The Blue Book. This is the book that contains the medical criteria for evaluating Social Security disability claims.
Benefits For People With Disabilities
https://www.ssa.gov/disability/
This page is particularly important because it has the link needed to appeal your case online, a link to a Disability Claims Process Video Series, and the Appeal Request and Appeal Disability Report links. Click here to know more.