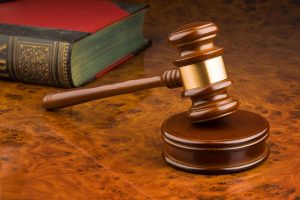 The American public relies on the nation's railroads to a greater extent than they may realize. Every day, tons of goods are on the move, including everything from coal to cars.
Unfortunately, those men and women working to keep the railroads running face much higher exposure to cancer-causing substances than workers do in most other industries. Railroad cancer arises, for the most part, from exposure to asbestos and benzene; both of these materials are known carcinogens.
How are Workers Exposed?
Railroad workers are constantly exposed to diesel fumes, as benzene is a component of diesel fuel. Benzene is also used extensively as a degreaser. Older engines, many of which are still in daily operation, use asbestos as insulation. Asbestos is also used in the brakes shoes used on railroad rolling stock.
Many current and former railroad workers do not realize that their cancer is the result of exposure to these materials. Many forms of cancer are related to exposure to asbestos and benzene, including the bladder, colon, lung, blood, and more. It is extremely important for these affected employees to understand their rights.
Federal Employees Liability Act
If an individual becomes ill as a result of asbestos or benzene exposure while employed by one of the nations many railroads, the affected person can look to a 110-year-old statute. The Federal Employees Liability Act (FELA) was passed in 1908. The intent was and still is, to protect railroad workers that became ill or were injured. FELA offers affected employee's advantages that workers compensation does not. When an employee accepts workers comp, by default, that worker is denied the right to pursue action in court. FELA gives the injured or sick railroad worker the right to hire an attorney and sue for damages, including pain, suffering, and emotional distress.
If you are a victim of railroad cancer, you have the right to hire an attorney and sue for compensation. Contact Hughes Law Offices at https://www.dieselinjurylaw.com for more information. Follow us on google+.