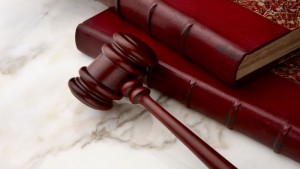 Most dog owners are responsible people who love and care for their dogs and do their best to ensure that others are not bitten. However, everyone has heard of the exceptions when someone – often a child – was viciously attacked by a dog.
What steps should be taken when someone is bitten by a dog?
• Report the attack as soon as possible to local authorities, usually animal control and the police.
• Get medical treatment for the bites. Local authorities will determine if the dog was properly vaccinated for rabies unless the owner can supply proof that the dog's shots are up-to-date. Hopefully, the bite victim will not need to undergo rabies shots, but this may be necessary.
• Take photos of the injuries. This could be very important later if a lawsuit becomes necessary.
• Document all details of the attack, including everything preceding and following the actual bite. Include contact information for witnesses.
Each dog bite case is unique. Some of the questions that a dog bite victim might have are listed below.
• Washington does not give dogs "one free bite." Even if the dog has never bitten anyone previously, the owner is liable unless the victim provoked the dog or was trespassing on the property.
• If the owner had homeowner's or renter's insurance, that would normally cover the victim's medical expenses.
• Washington has a three year Stature of Limitations, so any lawsuit must be filed within that time.
Even if the victim was petting the dog before being bitten, the owner is normally liable.
• The best defense that the dog's owner has is to declare that the bite victim was not on the property legally or had provoked the dog. If the owner makes those claims, it would be best to immediately consult a
Dog Bite Attorney in Gig Harbor. The physical and financial repercussions of a serious dog bite can be extensive and long-lasting.
• If a dog bites another's pet, generally the same principles apply. The owner of the bitten dog is entitled to reimbursement for legitimate veterinarian bills.
• It is best not to make any statements to the insurance company without at least talking to an experienced dog bite attorney in Gig Harbor.
Otto Law Offices is dedicated to ensuring that those who have been injured because of another's negligence receive the compensation that they are due. Visit their website or call to discuss your legal options.