Sustaining an injury while you are working cannot only be physically devastating, but it can also affect your ability to earn money. As such, the workers compensation laws are in place to ensure that employees are protected in the event that they sustain injuries on the job. These laws are not only one sided though as they are also in place to protect employers as some unscrupulous employees may have fraudulent claims. As such, injuries caused by the employees' misconduct or of their own negligence are typically looked over. If you would like to successfully get your workers compensation MN benefits, here are some of the things that you could do.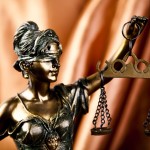 1. Report the injuries immediately. Once you sustain an injury while on the job, it is pertinent to report this to your employer as soon as possible. Most states will have some time limits in place as to how soon you should let your employer know, but it is always best to do so as soon as the injury has occurred.
2. Get medical assistance. The biggest mistake an employee can make is being injured and then waste time when it comes to getting medical assistance. All states have their own specific care providers that they would expect you to seek treatment from in the event of a work related injury. Ensure you do so immediately if your workers compensation claim is going to hold any water.
3. Comply with the medical provider's instructions. If the medical provider places restriction on you in relation to your injury, you would be best advised to follow them to the letter so as to avoid jeopardizing your claim.
4. Be cooperative with your employer's insurance provider. Most people tend to be wary with their employer's insurance provider for the simple fact that they are on the employer's payroll. However, these insurance providers are obligated to follow the laws stipulated so as to ensure the protection of your rights. Typically, your employer's insurance provider will contact you within a couple of days of you sustaining your work related injury.
5. File the forms for workers compensation MN. One does not simply wake up one day and start receiving workers compensation benefits. You would have to file the necessary claim forms in good time and file them in the correct manner. It is advisable to find out what information will be required by the state before you begin this process.
6. Do not miss any of your doctor's appointments. You need to show that you are willing to get better and that you value your treatment. Do not miss any medical appointments that you will have. Keeping these appointments shows that you are serious about getting better and that you value your recovery.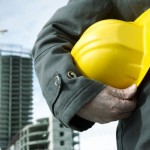 If you would like to successfully get your workers compensation in MN benefits, then you must go for malatch.com.