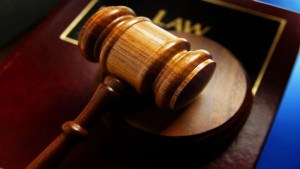 When you have filed for social security disability and your initial application has been denied, you may want to consider hiring a social security disability attorney to help you through the process. As in any case, there can be difficulties to this process. With an attorney, you can make sure that you have a better shot. Here are three ways that a social security disability attorney can help you if your initial application is denied.
Correctly fill out the paperwork
Unfortunately, the paperwork necessary when filing a claim is typically the worst part of the process. It is also the part that will mess you up faster than any other. If you forget certain information or present the information incorrectly, you will automatically be denied. With the help of a social security disability attorney, you can be sure to fill out the paperwork correctly and in the manner in which it needs to be completed.
Can help change your odds
An experienced attorney can always help change your odds when refiling a claim for Social Security in NY. Some persons might say that they are useless and cannot do better than you can yourself, but this is not always true. When you have an attorney who has had previous experience with these claims, you are bound to have an advantage in getting the best possible results.
Provide you with needed support
No matter the circumstances, you will find it difficult to hire an attorney simply because it means that something is going wrong. However, when you hire an attorney, you will be receiving the help and support that you need for a successful outcome. This is especially true when you hire a Social security disability attorney; the attorney is going to help you every step of the way and provide you with all of the information and support you need during the case.
Hiring a social security disability attorney to help you in filing your claim will allow you to have greater success in your claim and give you a greater edge. Of course, you can go it alone, but if you have already been denied, you are more likely to be denied again if you do not seek help from someone who knows the system. Your attorney will file the necessary paperwork and represent you in a hearing if necessary.
If you are looking for an attorney to represent you regarding your case for Social Security in NY, call the Law Office of Daniel Berger to arrange for your free consultation. You need a skilled lawyer that will help win your case.